At Tri-Service Manufacturing, we don't just meet certification standards because we're required to; we exceed them whenever we can because safety and reliability are built directly into the core values of our company. We want everyone to get home safely, whether it's our team of experienced professionals or your workers in the field using our products, and we've got the safety record and certifications to prove it.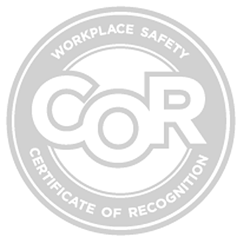 Certifications
Quality Control
API License #4F-0168
API License #7K-0251
API License #8C-0092
API License #16A-0469
API License #16D-0115
NRC certified inspectors
Welding
CWB W47.1 certified facility (Code# TRIOI1)
CWB certified welders for structural work
ASME approved welding procedures including:

Attached list of WPS item 1
Attached list of WPS item 2
Attached list of WPS item 3
Engineering and Design
These are just a few highlights of TSM's certifications. For a complete list of certifications, or to inquire about a specific certification not shown here, contact us and we'll be happy to provide you with any information required.