TSM Floor Wrench Systems come in multiple configurations designed to suit individual rig needs. Our wrenches are fast, reliable, and designed to be compact, while yielding high capacity output in a small platform.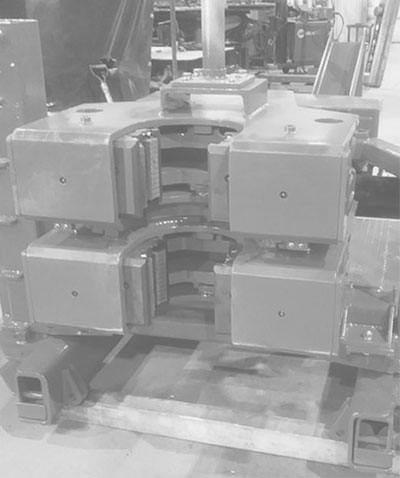 Features
Control options include: Pilot Over Hydraulic, or Electric Over Hydraulic.
Optional Electronic Torque Logging System ensures integrity of drill-string connections.
Floating single-cylinder jaw-clamp design coupled with rotating die's ensures optimal grip force while mitigating tool-joint deformation.
Carriage configurations include: Mast Mount, Floor Mount, and Rotating (for Mouse Hole access).
Spinners
Compact spinner design.
Uses two drive motors (instead of 4) for balanced torque delivery.
Uses field-replaceable knurled sleeves on tapered shafts for simplified maintenance.